Bruce K. Davidson, DDS
---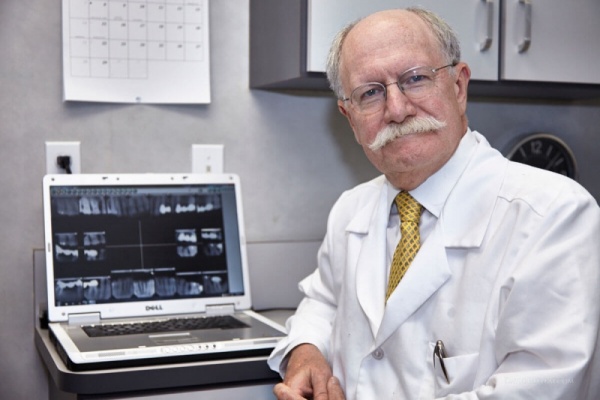 ---
Dr. Bruce Davidson is a Board certified periodontist and a Diplomate of the American Board of Periodontology. Dr. Davidson was raised in Westport, Connecticut and received his bachelors degree in arts and sciences from Pennsylvania State University. He was awarded the Doctorate of Dental Surgery from New York University in 1973 and completed his residency training in periodontics at New York University in 1975.
Dr. Davidson opened his state-of-the-art periodontal practice in Westport in 1977, working with sophisticated restorative dentists and specialists to provide patients with healthy foundations for beautiful smiles in a comfortable and caring environment.
Dr. Davidson has been at New York University since 1985 as an Associate Clinical Professor in the Ashman Department of Periodontology and Implant Dentistry. In addition to his years of clinical teaching, he is also a course director of clinical research topics within the post-doctoral program at the university. He has been a national lecturer on the topics of regeneration of periodontal structures and biologic engineering to achieve ideals of esthetics and function in implant therapy. Dr. Davidson's research has been published in peer-reviewed dental journals.
Dr. Davidson is the past President of the Northeastern Society of Periodontists, the largest regional body of periodontists in the United States, and an ad-hoc editor of the Journal of Periodontology. His name has appeared regularly with the lists of Best Dentists in Fairfield County and the Best Dentists in Connecticut.
---